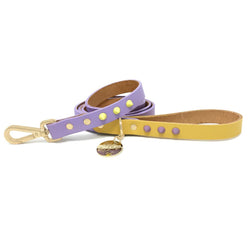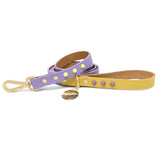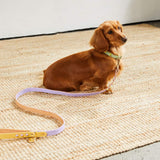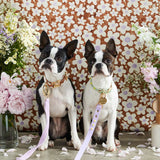 Nice Digs
Two Tone Spike Leather Dog Lead-Lilac
A new take on the Two Tone leash, this colour-blocked studded leash just made your pup's neighbourhood walk a whole lot cuter. Perfectly complimented with Lime Pistachio collar, or mix and match with print and pattern for a unique look.
With fashion-forward hardware on lightweight yet durable vegetable-tanned leather, finished with gold hardware and our iconic Nice Digs dog charm.
Length: 125cm (4' 1/4)  2cm width
Care:
Leather will patina with time and exposure to the elements. Normal wear will darken the leather as air, light and other environmental factors do their work, eventually developing the leash into a darker colour. Spot clean with a damp cloth. Nourish with a wax/silicone-free leather conditioner.