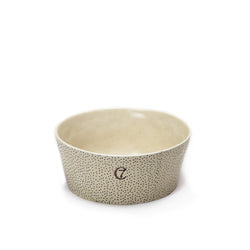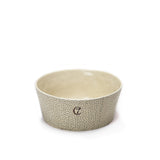 Cloud 7
Yoji Spots Dog Bowl
Yoji is an elegant Dog Bowl made from ceramics. The fine ornamental patterns are all individually stamped to the surface by hand and make every bowl unique. The fine design matches nicely to fine home interiors.
Size: 15 cm Ø / 6 cm Height, 0.4 litre Volume
Also suitable for cats.