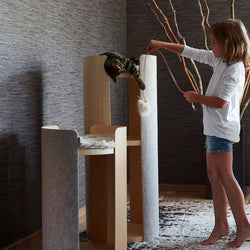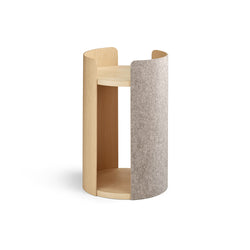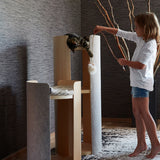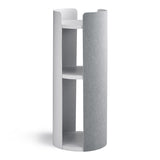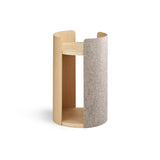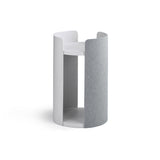 Mia Cara
Torre Cat Tower
An elegant tower curved to suit a cats sleeping style but allowing for a wider, versatile area to encompass a scratching post, elevated look out spot and bed for your cat. When your feline fur friend isn't sleeping or playing they tend to get their claws into something therefore cat scratching furniture is a modern day essential.
A base plate of real wood gives a strong and stable foundation. The large curved plywood panel is covered in durable design felt to offer plenty of scratching space, and on top, the elevated sleeping area gives the viewpoint your cat seeks to judge everyone from, plus privacy and secure sleep.
Colours available: 
Ash Wood: with felt beige
Grey Stained Ash Wood: with felt grey
*Matching cushions sold separately.
Care Guide: Wipe body clean with damp cloth, use brush of vacuum cleaner for the felt but do not use water or liquid detergent.