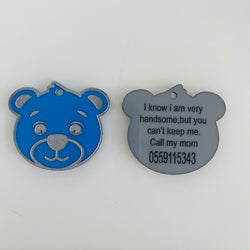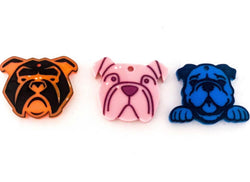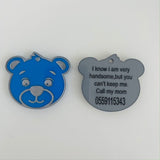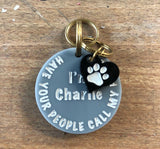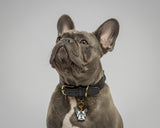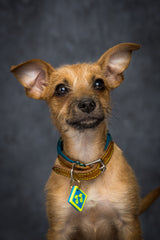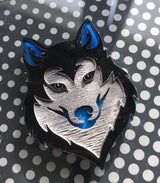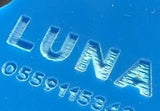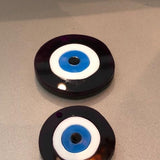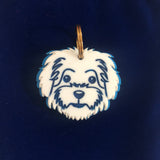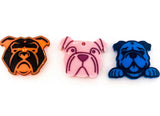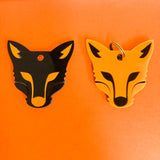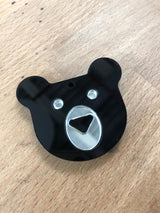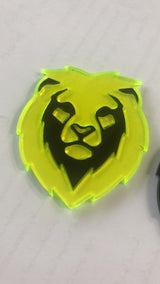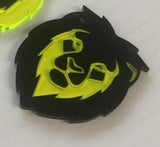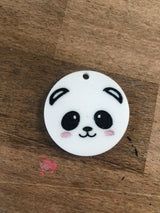 Howl & Growl
Customised Dog Tag-Bespoke Designs
Our custom made acrylic dog tags mean you can add some colour to their collar with a unique design. Choose one of our popular detailed dog breed designs (Husky, Maltese, Frenchie, Bulldog-as pictured) or we can make a bespoke design of any shape or icon e.g. Evil eye, love hearts, circle tags are just a few examples of what we do. 
Please note bespoke designs take time to make due to the level of detail, hand-painting and drying time required. We quote 7 working days for tags to be produced but we endeavour to make them quicker. We collect personalisation details once you have placed your order. 
Size:
Varies depending on name length for personalisation. We will make the tag appropriate size to the breed of your dog. This will be confirmed with you before we make the tag. 
Approx H2.5-5cm, W2.5-5cm 

Brass spacer ring used to attach to collar. 
Colours Available:
Hot pink, baby pink, blue, black, white, grey, orange, red, yellow, purple
Don't see the colour or design you want? Enquire here and we will create your bespoke tag. We can recommend colour options and designs for your tag
*Personalised items are non-refundable.