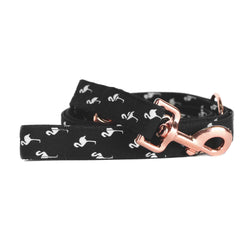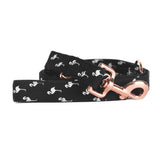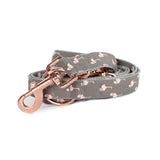 In-Store Only
Flamingo Dog Lead
Not an ordinary dog lead. White flamingos with a classic black lead, both matched with rose gold hardware. Measures 1.2 metres in length.
NOTE: This product is only available to purchase via email/phone order, or buying directly from our Howl & Growl Studio.
Currently available: please ignore that this product is listed as out of stock.
Contact us to place your order