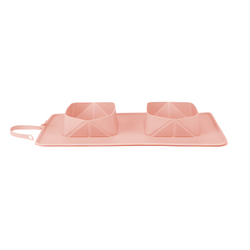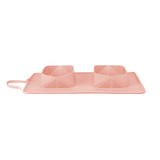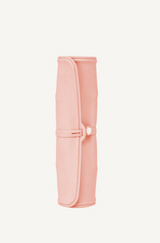 Max-Bone
GO! Portable Dog Bowls-Peach
Get ready to GO! anywhere conveniently with this silicone collapsible food bowl. It features two bowls, one for food and one for water. This double bowl is perfect for taking your dog outside to eat and drink. It's also easy to pack and clean. Made from chic silicon, this collapsible dog bowl rolls up, but can be easily expanded for use in large or small spaces. A silicon loop is attached to make fastening this item to belts, bags, and even leashes a breeze. We can't wait to see where you GO!
Sizing:
Mat size: 15.4" x 9.3"
Bowl size: 5"x2"
Volume: Each bowl holds about 2.5 cups of food.