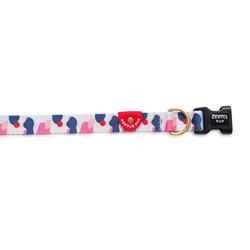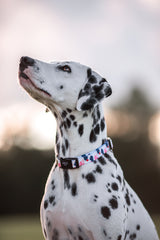 Gentle Pup
Lovely Leia Dog Collar
Designed to be lightweight and versatile to fit every dog, the Lovely Leia dog collar is comfortable enough to wear all day. Fully adjustable, with soft, knit edging for easy wearing and buckles with secure snap closure. Features a fold-over tab with rivet and debossed logo. Perfect for dress down days, special events, and everything in between.
Size Guide: Please measure your dogs neck to determine which size you need. 
Small: recommended for toy poodles, pomeranians, maltese, dachshund, schih tzu and other small breeds.
Medium: suitable for beagle, spitz, mini poodle, schnauzer, cavalier king charles spaniel and other medium breeds
Large: suitable for standard poodle, bulldog, corgi, cocker spaniel, shiba inu and other medium-large breeds