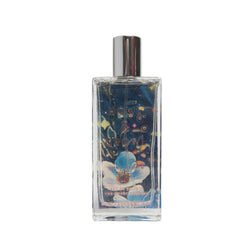 Howl & Growl
Luna Bloom Dog Fragrance
A gentle fragrance created especially for dogs. Perfect for those that need help keeping fresh after daily adventures at the dog park, day care or on errands around town when they want to feel and smell their best. 
Enriched with notes of African violets uplifted with a base of vanilla and praline. To use, lightly spritz onto your dogs coat. 
50 ml / glass bottle with silver cap and backdrop of African Violets and a midnight sky. 
Product is non-refundable.