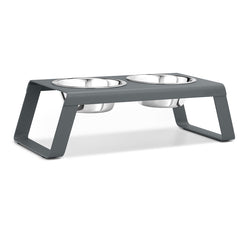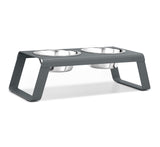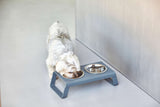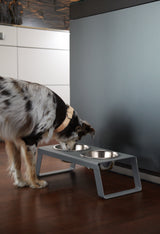 Howl & Growl
Desco Dog Feeder
A modern Nordic style dog feeder made from powder coated aluminium frame fitted with two stainless steel bowls. A silicone ring keeps the bowls in place to avoid rattling whilst your dog eats and slip proof feet stop it moving around. 
 
Sizes Available:
Medium 58 x 26 x 17 cm (1.3 litre capacity in each bowl)
Large 78cm x 34cm x 24cm (3 litre capacity in each bowl ) 


Care: Wipe with a soft damp cloth. Do not use sharp or rough objects or aggressive detergents to avoid scratching the surface. The bowls can be washed by hand or in the dishwasher.