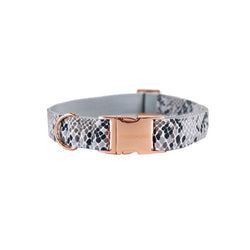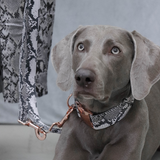 In-Store Only
Python Dog Collar
On trend animal print dog collar inspired by the camouflage neturals of the python snake. Paired with rose gold hardware for a luxury look. This collar is adjustable making it ideal for dogs in between sizes and growing puppies.
NOTE: This product is only available to purchase via email/phone order, or buying directly from our Howl & Growl Studio.
Currently available: please ignore that this product is listed as out of stock.
Contact us to place your order