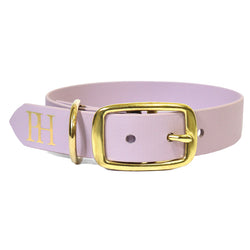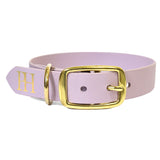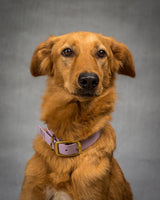 In-Store Only
Sea Salt Purple-Waterproof Dog Collar
A pastel purple dog collar that is designed for those that love to swim, especially in the sea. Salt water proof, and easy to clean by simply wiping off any grease, grass stains or dirt that adventure dogs accumulate.
Measures: 35-41 cm /2.5 cm width 
NOTE: This product is available to purchase via email/phone order, or buying directly from our Howl & Growl Studio.
Currently available: please ignore that this product is listed as out of stock.
Contact us to place your order