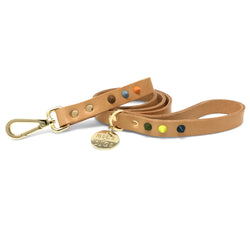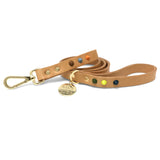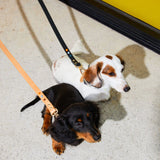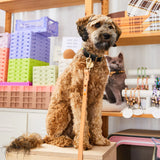 Nice Digs
Smooth Spike Leather Dog Lead-Dune Tan
Not for the faint hearted, the smooth spike dog leash adds the right amount of edge to your pups style. Studded with fashion forward hardware on lightweight yet durable buffalo leather and an iconic Nice Digs dog charm.
Length: 125cm / 2cm width
Care:
Leather will patina with time and exposure to the elements. Normal wear will darken the leather as air, light and other environmental factors do their work, eventually developing the leash into a darker colour. Spot clean with a damp cloth. Nourish with a wax/silicone-free leather conditioner.