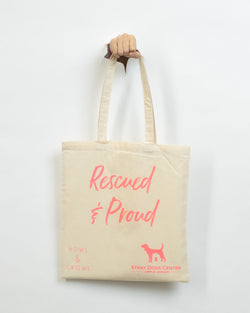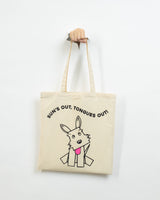 Howl & Growl
Rescued & Proud Tote Bag
Rescue dogs we are here for you! A stylish 100% cream cotton screen printed tote bag for everything you need for a day out with your dog. Fit a blanket for rest stops, your dogs favourite bowl, treats for training and you are walk ready! A great shoulder bag to use at the supermarket for plastic free shopping or throw in your swimmers and a towel and head to the beach!
Rescued & Proud on one side with our signature suns out tongues out design on the back for two bags in one!
Machine washable at 30ºC
Choosing this bag helps support a shelter dog with a meal.