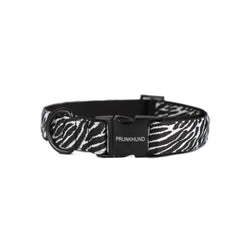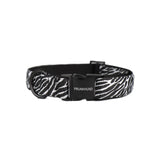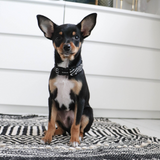 In-Store Only
Zebra Dog Collar
The animal print trend keeps getting better, this time with black and white zebra printed fabric with matching black hardware for the perfect pairing. This collar is adjustable making it ideal for dogs in between sizes and growing puppies.
NOTE: This product is only available to purchase via email/phone order, or buying directly from our Howl & Growl Studio.
Currently available: please ignore that this product is listed as out of stock.
Contact us to place your order