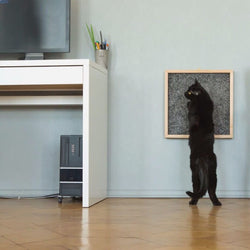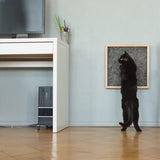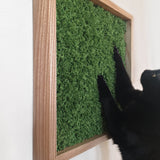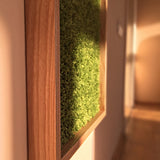 Pettel
Frame Cat Scratcher
The Frame is a wall mountable cat scratching apparatus. Impossible not to trigger your cat's curiosity. Satisfying that innate urge to unleash their claws and by positioning this on the wall allows them to follow their natural tendency to scratch upwards.  A purposeful carpet like texture to really dig their nails into. With a specific goal to replace accidental attention towards destroying your own furniture. 
Sizes available: O/S 45cm x 45cm x 5cm
Choose your favourite colour.